Useful In Skin Problem | Asthma, Cough, Chronic Cold, Bronchitis & Allergies
Regular price
Rs. 220.00
Sale price
Rs. 198.00
Unit price
per
Sale
Sold out
JEEVAN RAS AXIOM SHIRISH JUICE BENEFITS:
Helpful in Respiratory issues

It is useful in the treatment of respiratory diseases such as bronchial asthma. Based on various experiments and clinical observations, the use of Sirish bark in the form of herbal tea has been recommended for asthma patients.
It acts as a natural anti-toxin

In case of poisoning, Shirish can be used as a powerful antidote. The main effect of Shirish is a very effective antidote against many poisons of animal and vegetable origin.
Useful in Dental problems

In case of dental problems, the decoction of the bark is used as a gargle. Helpful in strengthening teeth, healing gingivitis, and bad breath problems
Helpful in wounds, lymphadenitis, and skin diseases.

Shirish has general anti-inflammatory and analgesic effects on the body. The paste is applied to inflamed areas in cases of wounds, lymphadenitis, and skin diseases.
Helpful in Tonsil and Adenoids.

It's Useful for Mouth Ulcers.

ABOUT THIS ITEM
This tree is very tall and can be easily found along the roads in southern India. It is one of the main anti-poisoning herbs used in the treatment of snake bite poisoning. They are commonly found in the Indian subcontinent, parts of Southeast Asia, and northern Australia. This tall tree grows 50 to 60 feet tall and usually grows along roadsides.


HOW DO WE DO IT?
We select fresh, green, naturally matured, sun-kissed herbs, Every herb is carefully hand-picked at its peak making sure it's not bruised. We gently wash, crush, and press them with nothing added and taken away as we want them to be as nature offered. Then the pure juice is transferred to the automatic filling machines preventing the sunlight and air from affecting the nutritional quality of our juice. Hence you can enjoy the gift of nature in its original form.
STORAGE:
Store at room temperature (25-30°C). Protect from moisture and light. Keep the container tightly closed. Keep it out of the reach of children.
SHELF LIFE:
18 months from manufacturing.
Manufacture & Packed by:

 
Axiom Ayurveda Private Limited

Ward 15, Rampur Sarsehri Road Ambala Cantt,133001.
Expiry Date: 18 months from manufacturing
Share
View full details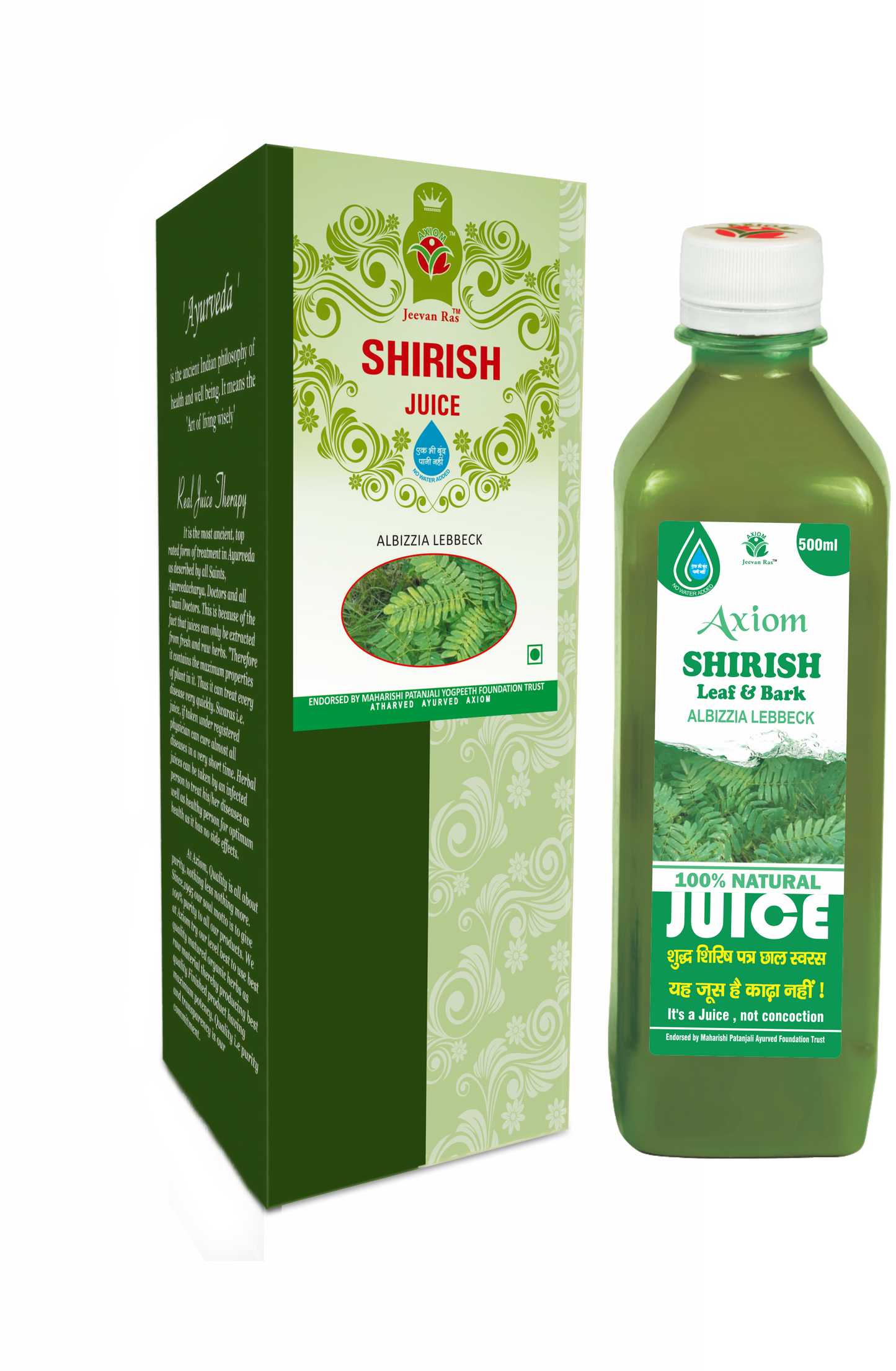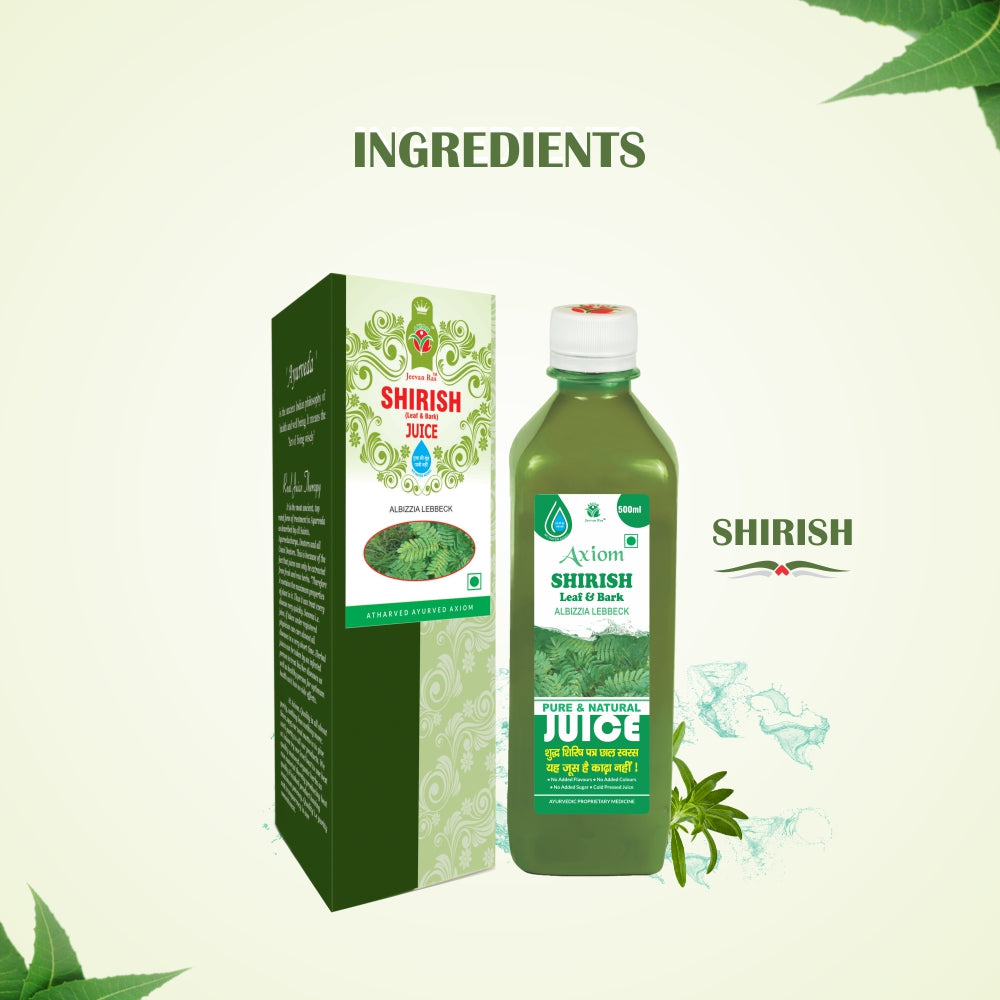 Product's Features
Key Ingredients

We have made Shirish juice with fresh Herbs to make it a power-pack juice. 100% natural extract.
How To Use

For long-lasting health benefits, mix 30ml of juice with 30ml of water and consume twice daily. If you take it in the morning, take it on an empty stomach. For the best possible results, take it regularly for 4-8 weeks.
Organisation & Certification

Axiom Ayurveda is serving towards humanity from more than 2
decades, Axiom Ayurveda Swaras are 100% Natural WHO GMP, GLP certified.